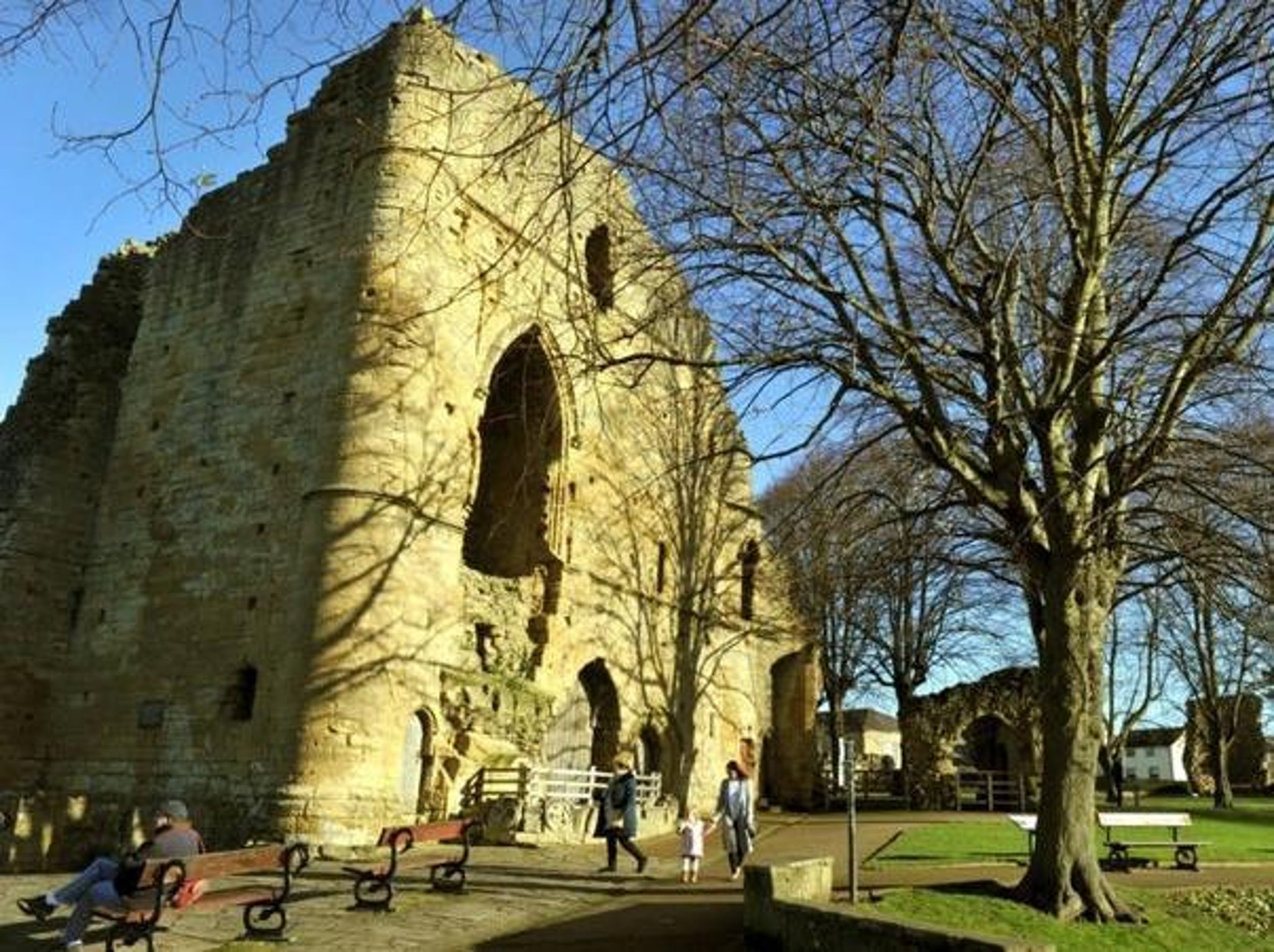 Toilets are tidying up as Knaresborough tourism staff prepare to lose toilets at their workplace as part of the planned move
Visitor center staff will move to the Knaresborough Castle Courthouse Museum (pictured) in June.
Staff at the Harrogate Council-run center will no longer have access to their own toilets when they leave their current location in the City Library for the Knaresborough Castle Courthouse Museum in June.
They will join the museum workers who are already forced to use the nearby public toilets during their work because the old castle is so old that it does not have a drainage system.
The move raised concerns from staff as well as union officials with David Houlgate, branch secretary at Unison Harrogate, saying office workers who need to use outhouses should "definitely be a thing of the past."
He said: "Although public toilets are acceptable if people are caught off guard while walking around the city, they are not suitable to be the designated toilets for staff working in an indoor environment promoting the city ​​and district at large.
"There is also no guarantee that they will be opened when needed."
Mr Houlgate said despite calls heard for staff to have their own facilities at an alternate site, council leaders were still continuing with the planned move without addressing "reasonable and legitimate" concerns.
He also said Unison had raised questions about disabled access to the museum.
In response, a spokesperson for the council said: "Knaresborough Castle and the Courthouse Museum are ancient monuments that do not have any drainage facilities. Installing them would entail a significant cost as well as a number of archaeological challenges.
"Therefore, employees should use the public washrooms located nearby in Castle Yard.
"The museum has level access to the rear of the building so that it is accessible to all. Unfortunately, as a listed historic building with a number of interior and exterior steps, it is not possible to provide full access to the building.
"The well-being of our staff is paramount and we will continue to update them as plans progress and address their concerns."
They added, "The plan to move the Knaresborough Tourist Information Center to the Courthouse Museum will allow us to provide better service to residents and visitors.
"It will also be right in the center of Knaresborough's number one tourist attraction, while being able to provide information on other fantastic places of interest in the Harrogate district."
By Jacob Webster, Local Democracy Journalist