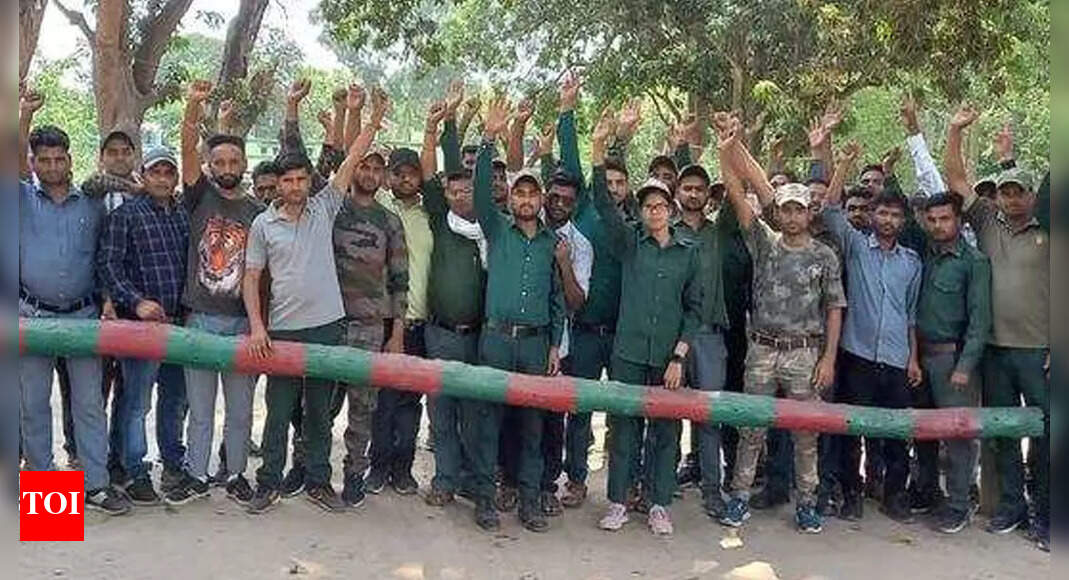 Drunk aides to UP minister 'beat' safari driver, PTR tourism staff threaten strike | News Bareilly
PILIBHIT: Jungle guides and safari vehicle drivers at Pilibhit Tiger Reserve (PTR) have threatened to stop work unless action is taken against a group of around 30 tourists for having allegedly abused and beat a safari gypsy driver on Monday night.
Guides and drivers of safari vehicles, under the Nature Guide Welfare Society's chairman, Rajiv Kumar, have demanded that an FIR be filed against the tourists, some of them claiming to be assistants to the Minister of Foreign Affairs. UP forests, Arun Kumar Saxena, otherwise there would be no game drives from Wednesday.
They alleged that these tourists were disturbing wildlife in the central forest area by rowdying while intoxicated. They beat and abused the safari driver for objecting.
A written complaint was lodged at the Mathotanda police station by the victim, Irfan Hussain. "The main accused is a Mukesh Singh who described himself as a member of the office of the Akhil Bharatiya Vidyarthi Parishad," he said. But an FIR has not yet been registered.
PTR Divisional Forestry Officer (DFO) Naveen Khandelwal has also written to Police Superintendent Dinesh Kumar P for immediate action against those charged.
"We had been informed that about 12 assistants to the Minister of Forests were in Pilibhit and had asked to organize a safari in the jungle. We had sent three vehicles for them, but more than 30 men used them," Khandelwal said.
"We have registered a ministerial complaint against these people under the sections of the Wildlife Protection Act 1972 for causing disturbance to wildlife and breaching forestry laws. The Madhotanda Police Station officer was also asked to register an FIR," DFO added.
Gaurav Bishnoi, the SHO concerned, said an investigation was ongoing and legal action would be taken after the report was submitted.