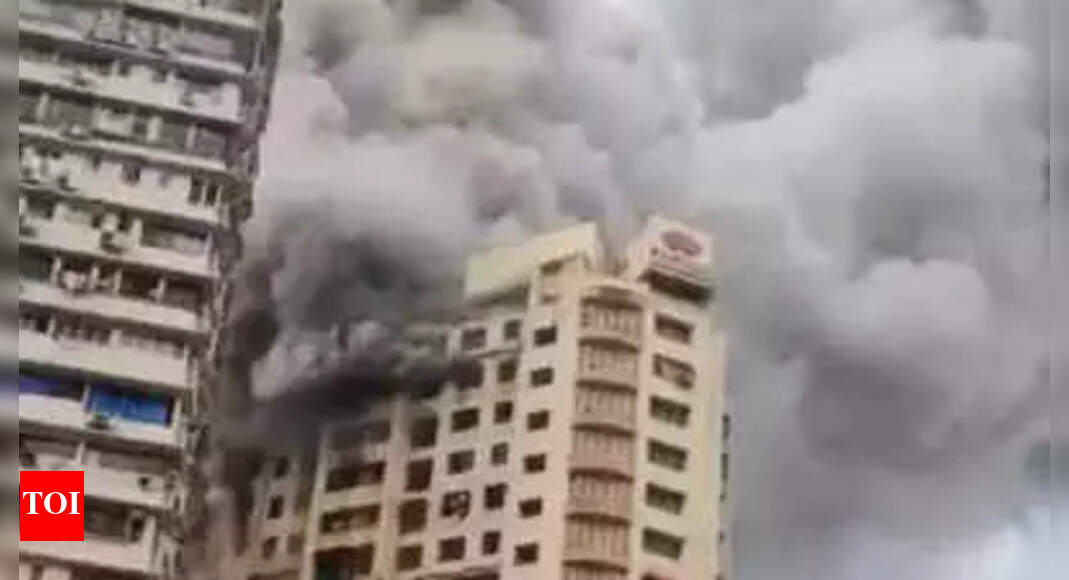 Building firefighting system failed, audit report not submitted | Bombay News
Mumbai: While one of the victims of the Tardeo Tower fire had not been identified, the other five dead were identified as Hitesh Subodh Mistry (40), Mausmi Subodh Mistry (45) and Meena Subodh Mistry (65), who stayed at Flat No 1904, Purshottam Chopdekar (42), who stayed on the 16th floor, and Manjuben Kantharia, another 19th floor resident.
Of the 24 injured, 17 were still hospitalized at press time and 7 had been discharged.
It is suspected that the fire spread through electrical conduit the full length of the building, causing heavy smoke everywhere. Apartment No. 1904, where the fire broke out, is devastated, as well as parts of the corridors on the 19th floor.
While the building, which is the rehabilitation component of a redevelopment project led by the Kamala Group, received a certificate of occupancy in 2015, fire officials said its firefighting equipment was not not functional and that the building had not undergone the mandatory half-yearly fire audit. report. The sales section is still under construction.
"The fire completely destroyed apartment 1904 and damaged the common passage. The fire-fighting system was not working. The building had not provided the fire department with the reports of its six-monthly fire safety audit. The fire department is investigating. The last mock fire drill was four years ago. Firefighters approached the floor from the stairs and initially rescued 28-29 people. None of the people were found in the refuge areas. But the whole building was smoky because of a common conduit with electrical cables running the length of the building," fire chief Hemant Parab said. One official said, "13 fire trucks and 7 jets of water were rushed to extinguish the fire… The fire was extinguished at 12:20 p.m. There are eight apartments on each floor of the building. The fire engulfed the 19th floor and some occupants became trapped. Most residents ran using the stairs.
The BMC has ordered a probe. "A committee headed by Deputy City Commissioner Harshad Kale will conduct the investigation and submit the report within 15 days… The committee will review the cause of the fire in consultation with the CFO, the reasons for the spread of the fire…and any illegal additions/modifications…beyond approved plans," the BMC said. Gamdevi Police filed an accidental death report and said they were awaiting findings from firefighters. "If we come across evidence of negligence, we will charge those responsible," an officer said.
Prime Minister Modi said that as a courtesy, Rs 2 lakh would be provided to the family of each of the deceased from the Prime Minister's National Relief Fund. The injured would receive Rs 50,000 each. State Tourism Minister Aaditya Thackeray said the government would pay compensation of Rs 5 lakh to the family of each of the deceased. Congress leader Rahul Gandhi urged party workers to help those affected.